A very large tree in a very small yard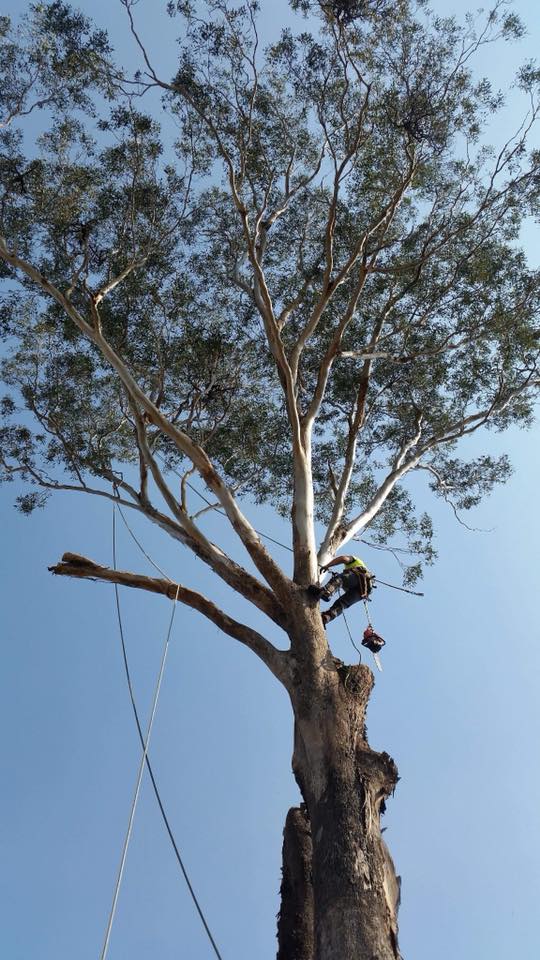 We removed a large Eucalyptus molucanna (Grey Box) from a VERY small back yard.
Access doesn't get much tighter than this. No drop zone, no room for a crane, every branch and every log had to be rigged and lowered to the ground.
There is a bee hive in the lower section of the trunk and the decision was made to leave the stump up to retain the bee hive.
The canopy of tree was removed because it was deemed dangerous due to multiple decayed and rotten branches.